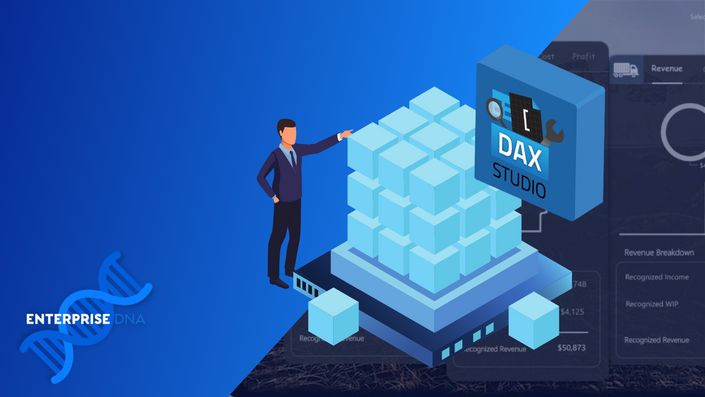 DAX Studio For Power BI and SSAS - Beginner to Advanced
Master the ultimate tool for executing and analyzing DAX queries against various sources including Power BI and SSAS
An outline of this training course
Power BI is an amazing tool. If you love Power BI then we are sure that you will love DAX Studio as well!
What is DAX Studio? It is an external tool that you can use with Power BI, Power Pivot and SSAS. This tool which looks relatively simple in UI is extremely powerful and allows you to go beyond writing just DAX Code for measures, calculated columns, or calculated tables.
We want you to move ahead in your Power BI journey therefore we bring you this brand new course on DAX Studio with which we show how you can query your data model! But why should you query a Tabular model? Tabular is super-fast when compared to relational data model, so that means we can use the existing data in Tabular models to generate new data, that we can either load again in Power BI or maybe we can build a summary report from your data model. For this, you need to know several keywords that are only exposed to external tool like DAX Studio, and then you can pair it with the export data functionality of DAX Studio to prepare a wide range of desired reports.
The course starts with installation, then we spend a good amount of time in learning how to write DAX queries, then we address some additional topics such as Row Level and Object Level security, identify port number to connect excel to PBI and many other things that are useful in day-to-day operations. After that we spend time in Query Builder option that allows you to build queries on the fly and then we move into explanation of DMVs and how important they are when you are developing your data model.
We are proud to say that after completing this course you will be a DAX Studio Maestro! And the journey doesn't stop here! Right after completing this course we recommend that you move on to the more advanced course on DAX Optimization using DAX Studio.
DAX Studio for Power BI & SSAS - Beginner to Advanced - can be accessed through a purchase of an Enterprise DNA On-Demand.
Details of what you will learn during this course
• Describe - the process of connecting external tool to Power BI, Excel, SSAS
• Perform
- DAX query efficiently
• Learn
- DMV's to find out every detailed information about your data model
• Work
-

with Performance Analyzer
• Test
-

user roles with DAX Studio
• Export
- data from Power BI, SSAS, Power Pivot, PBI Service using DAX Studio



What you get with the course

• Over 5 hours of comprehensive training
• Resource pack

Testimonials

For a list of all courses available through Enterprise DNA view here
Your Instructor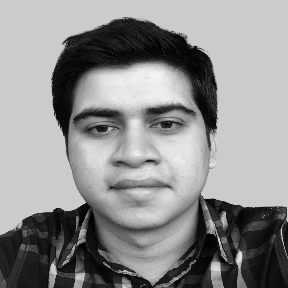 Extensive expertise in Power BI, Power Pivot, Power Query, SSAS, DAX, optimizing DAX, and SQL
Author/instructor of Enterprise DNA courses on Tabular Editor 3, DAX Studio and Optimizing DAX
Enterprise DNA Expert, known on our forum as the "go-to guy" for your toughest DAX questions
Creator of popular AntmanBI blog and YouTube channel providing in depth info on Power BI, Excel and SQL
Experienced in in Core Python and Python libraries for data analytics (e.g., Pandas/NumPy/Matplotlib/Seaborn etc.
Super User on Microsoft's Power BI community platform
Course Curriculum
Course Introduction
Available in days
days after you enroll
Installation and Data Model Introduction
Available in days
days after you enroll
Guided Tour of DAX Studio
Available in days
days after you enroll
Frequently Asked Questions
How long do I have access to the course?
You will have access to the course for as long as your Enterprise DNA subscription or CoE license is active.
Can I purchase a single course instead of the full Enterprise DNA On-Demand?
The option to purchase a single course has been discontinued. To access any of our courses, you will need to upgrade to full subscription
here.
Do you offer one-off support or coaching?
All support around Power BI and Enterprise DNA's online training content now occurs at the
Enterprise DNA Forum
. You must have an On-Demand subscription or CoE access to receive support.
What if I need to train my team?
We recommend exploring Enterprise DNA Center of Excellence platform. To learn more,
see here
.
Passionate about empowering users of Power BI
"My goal is to teach others that you have almost unlimited analytical power when harnessing all the features in Power BI.
Through training across a number of different mediums, I've reached over 100,000 Power BI users, showing them a range of tips and tricks in Power BI development.
I'm a true believer that Power BI is the future of analysis and know individuals with the right training can now create advanced analytics in a scalable way that can have a real impact in the way insights are found and consumed within organisations."
Sam McKay, CFA - Founder & CEO, Enterprise DNA