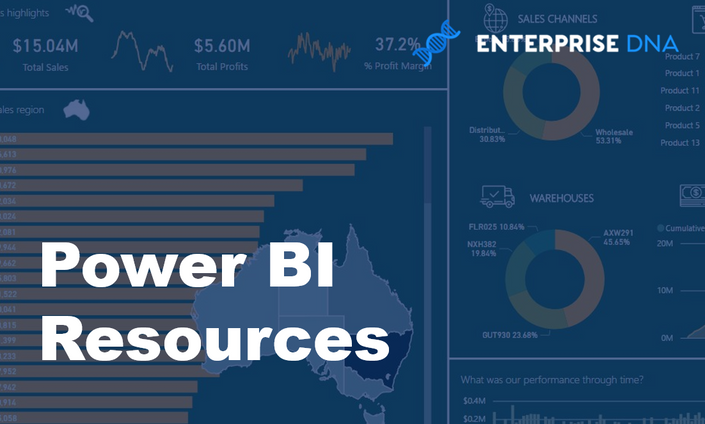 Power BI Resources
Comprehensive practice resources for Power BI. Including downloadable demo data sets, pre-built Power BI models & 80 page DAX formula reference guide
An outline of these training resources
The key to understanding how all components to Power BI development work is to practice, practice and practice some more. Through these comprehensive resources you will have the opportunity to explore how completed, best practice models are developed and then use a demo dataset of your choosing to replicate and practice these techniques to embed them in your mind. The Power BI model resources are a unique offering (there is nothing like this made available anywhere), but they are an essential part of understanding the full suite of development features and ultimately the analytical powers that are available to Power BI users. You will gain access to almost 18 months of development IP around Power BI model & reporting creation. This will place you in a fantastic position to leverage Power BI to its fullest with your own data.
20x Power BI demo datasets you will have access to
Banking Applications
Banking Clients
Consumer Goods Sales
CRM data
European Sales Organisation
Finance Function
Human Resources data
Manufacturing Operations
Marketing Function
Procurement Function

Sales & Inventory Management

Sales Organisation

Website Analytics

Insurance Applications

Global Statistics

Inventory Management

Procurement Spending

Retail Site Performance


US Retail Sites
25x pre-developed, best practice Power BI models and report files made available
Click on any of the links below to view the reporting solution;
Sales Analytics
Financial Service Clients
Scenarios Analysis

For a list of all courses available through Enterprise DNA view here
Your Instructor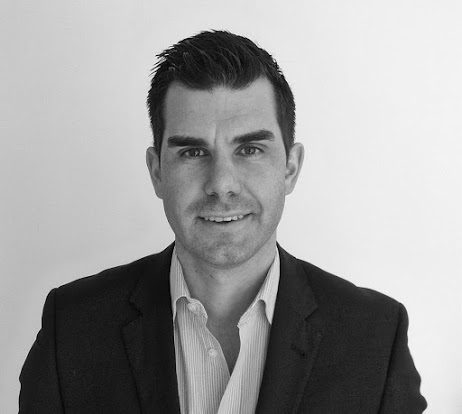 Sam very early on saw the immense opportunity of using Power BI to create analytical solutions. After years of developing some advanced analysis and tools in excel, he was amazed that he could re-create most of those things in about 10% of the time with Power BI.
He is the founder and CEO at Enterprise DNA, a business intelligence training & consultancy business primarily focused on driving better decision making within organisations by empowering individuals and teams to transform raw data into unmatched insights using Microsoft's Power BI suite of tools.
Sam has a strong history in Finance, previously working at ANZ, PIMCO, and Fonterra. He is also a CFA charterholder, achieving the designation in 2011.
He has a passion for building highly scalable analytical solutions within organisations, and wants to see others learn how to do the same.
Frequently Asked Questions
Can you create an invoice for my company?
You will receive a receipt after purchase but if you need anything more then please make contact directly via -
[email protected]
and this can be arranged.
What currency is the price in?
All pricing is in USD for everything at Enterprise DNA Online.
Does pricing include EU Digital taxes?
No the pricing does not include any EU taxes that are automatically applied at checkout.
Do you offer one off support or coaching?
All support around Power BI and Enterprise DNA's online training content now occurs at the Enterprise DNA Support Forum. You must have an Enterprise DNA Membership to receive support
Can I buy one license and share it with other people?
No it is strictly one license per user. This is monitored at Enterprise DNA.
What if I need to train more than 5 people?
How long do I have access to the course?
Lifetime access - I don't believe in anything other than that if you're willing to make the investment.
Do I get membership if I purchase this module individually?
No, you must purchase an Enterprise DNA Membership to receive all the additional benefits of having a membership pass
Passionate about empowering users of Power BI
"My goal is to teach others that you have almost unlimited analytical power when harnessing all the features in Power BI.
Through training across a number of different mediums, I've reached over 10,000 Power BI users, showing them a range of tips and tricks in Power BI development.
I'm a true believer that Power BI is the future of analysis and know individuals with the right training can now create advanced analytics in a scalable way that can have a real impact in the way insights are found and consumed within organisations."
Sam McKay, CFA - Founder & CEO, Enterprise DNA