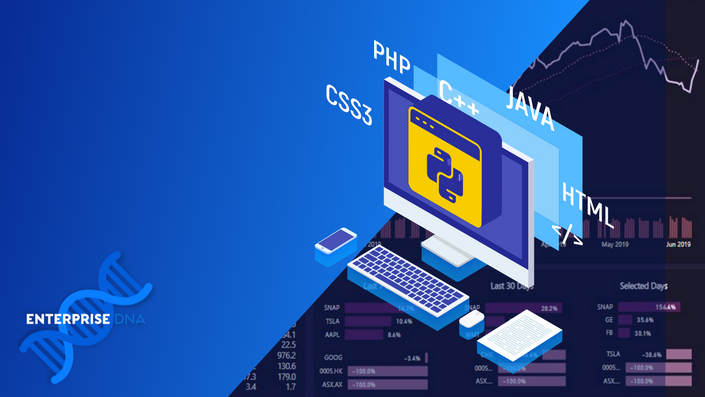 Python I for Power BI Users
Dramatically enhance Power BI's capabilities by incorporating Python's flexible and powerful data wrangling, data analysis and data visualization functionality
An outline of this training course

Despite the benefits, many people are hesitant to really dive into Python, thinking it will be difficult to learn and implement in practical ways. In actuality, Python is easily understandable, very flexible and even beginning users can perform powerful analyses that are difficult or impossible with Power BI only. Knowledge of Python will allow you to create high-level statistical analyses and solve complicated problems with simple functions and algorithms. Combining these capabilities with Power BI's strengths provides the ultimate analytical tool, and this course gives you the ability to effectively leverage that wider range of capabilities to generate incredible reports.
In this course by Gaelim Holland, before diving in to the Python analyses, data transformations and visualization, he starts first with principles and best practices in setting up Python in a "clean environment" to minimize potential conflicts with Power BI. He then explains how to download and utilize 2 different integrated development environments to write, test and debug your Python scripts. He also highlights the best packages to use within Python from both a functional and compatibility standpoint. All of this provides you a rock-solid foundation for using Python effectively.


Details of what you will learn during this course

• Install and optimally configure - Python, add-on packages and associated IDEs to maximize stability and functionality
• Augment
- data prep and transformations in Power Query with Python
• Easily perform
- analytical tasks difficult or impossible within Power BI, such as statistical analyses
• Create - highly customizable visuals beyond the native visualization capabilities in Power BI
• Automate and enhance - Power BI report elements
• Build - a stable environment that minimizes conflicts between Python and Power BI
What you get with the course

• Over 3 hours of intensive training videos
• Resource pack of three datasets and one pbix file for practical application

Testimonials

For a list of all courses available through Enterprise DNA view here
Your Instructor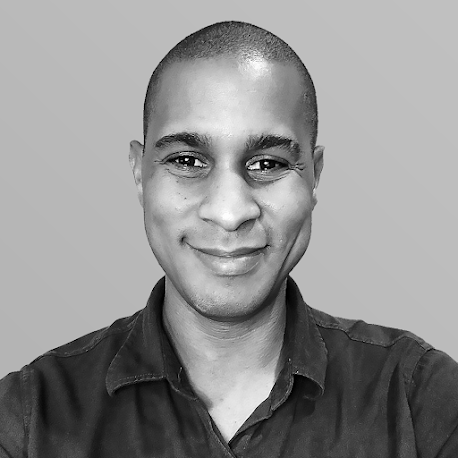 Innovative Data Analyst and Digital Channel Optimization Specialist with thorough knowledge of Omni channel analytics and incorporating online and offline data in funnel analysis.
Skilled in maximizing online sales, revenue, and call-to-actions through conversion rate optimization, statistical science, and A/B testing. Deep expertise in statistical testing tools, data extraction, and data science.
My 15 year career has allowed me to work in multiple data science roles in several industries at organizations from the startup level to Fortune 500 companies across 3 continents.
Course Curriculum
Introduction
Available in days
days after you enroll
Your Feedback
Available in days
days after you enroll
Frequently Asked Questions
How long do I have access to the course?
You will have access to the course for as long as your Enterprise DNA membership or CoE license is active.
Can I purchase a single course instead of the full Enterprise DNA membership?
The option to purchase a single course has been discontinued. To access any of our courses, you will need to upgrade to full membership
here.
Do you offer one-off support or coaching?
All support around Power BI and Enterprise DNA's online training content now occurs at the Enterprise DNA Forum. You must have an Enterprise DNA Membership or CoE access to receive support.
What if I need to train my team?
We recommend exploring Enterprise DNA Center of Excellence platform. To learn more, see
here.
Passionate about empowering users of Power BI
"My goal is to teach others that you have almost unlimited analytical power when harnessing all the features in Power BI.
Through training across a number of different mediums, I've reached over 100,000 Power BI users, showing them a range of tips and tricks in Power BI development.
I'm a true believer that Power BI is the future of analysis and know individuals with the right training can now create advanced analytics in a scalable way that can have a real impact in the way insights are found and consumed within organisations."
Sam McKay, CFA - Founder & CEO, Enterprise DNA