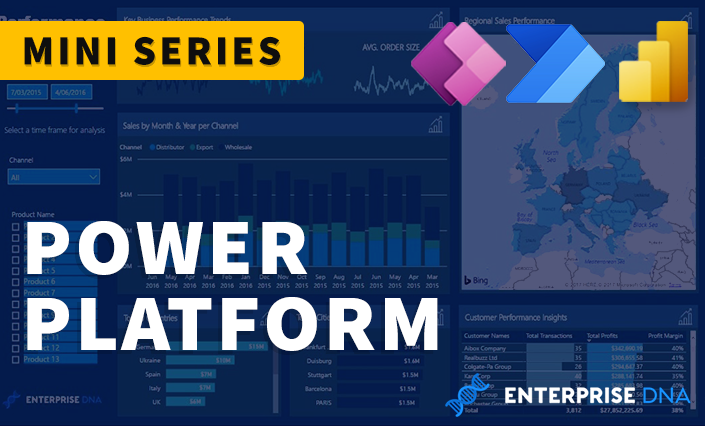 Power Platform
Dive into two of Microsoft's latest technologies that allow inter-operation between applications for easy manipulation, analysis and automation of data
Enroll in Course
An outline of this training course
This mini series module combines two of the three powerful technologies inside Microsoft's Power Platform. Discussed by our Enterprise DNA Expert, Henry Habib, are the step-by-step guides on the use of the features of Power Apps and Power Automate to help you explore their capabilities, allowing you to create business applications and automatic workflows without the need for coding. He further discusses the varied contexts in which you can realize the extensive benefits of automation, and guides you through a series of hands-on, practical examples.

Combining these skillsets with your Power BI training can surely upgrade your capabilities from merely creating reports and visualizations to creating full-blown enterprise application of limitless possibilities. This course is designed for beginner to advanced users of Power BI.

Power Platform Series module can also be accessed with a purchase of an Enterprise DNA Membership or Center of Excellence License.




Details of what you will learn during this course
Learn - the features and capabilities of Power Apps and Power Automate
Build - powerful and data-driven business solutions no code required from start to finish
Master - the use of cutting edge tools for business and productivity applications
Streamline - common business processes using shared applications to boost productivity
Integrate - Power Apps into Power BI and vice versa to effectively leverage the capabilities of both programs
Learn - how to perform connect operations between applications
Create - complex logic workflows for your business operations
Streamline - business processes through automation with no code
Learn - the process of sharing and monitoring operations easily
Discover - how to integrate robotic process automation with your current processes

What you get with the course

15 hours of in-depth training videos
4x demo data sets for practical applications

Testimonials
For a list of all courses available through Enterprise DNA, view here.
Your Instructor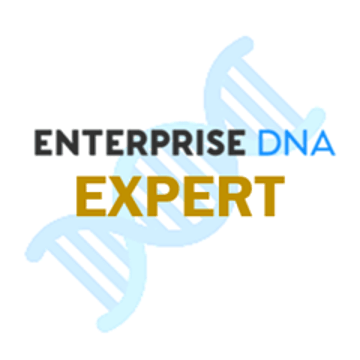 Enterprise DNA Experts are the top Enterprise DNA Members who have showcased mastery of Power BI. They all have extensive backgrounds in data analytics and are distinguished leaders in their own fields.
To know more about them, please check the Enterprise DNA Experts page.


Frequently Asked Questions
When does the course start and finish?
This is an on-demand course that you can view at any time once you are enrolled.
Can I download the course modules?
Yes, they are all available for download and watching offline.
How long do I have access to the course?
If you purchase this course individually, you will obtain lifetime access. If you upgrade to Membership or our CoE, this is an annual subscription.
Can you create an invoice for my company?
You will receive a receipt after purchase but if you need anything more then please make contact directly via -
[email protected]
and this can be arranged.
Do I get Membership or CoE access if I purchase this course individually?
No, you must purchase the relevant All Access pass to receive all the additional offerings embedded into our platform.
What currency is the price in?
All pricing is in US dollars.
Can I buy one license and share it with other people?
No, it is strictly one license per user. This is monitored at Enterprise DNA.
Do you offer one-off support or coaching?
All support around Power BI and Enterprise DNA's online training content now occurs at the
Enterprise DNA Forum
. You must have an Enterprise DNA Membership or CoE access to receive support.
What if I need to train my team?
We recommend exploring Enterprise DNA Center of Excellence platform. To learn more,
see here
.
Passionate about empowering users of Power BI
"My goal is to teach others that you have almost unlimited analytical power when harnessing all the features in Power BI.
Through training across a number of different mediums, I've reached over 100,000 Power BI users, showing them a range of tips and tricks in Power BI development.
I'm a true believer that Power BI is the future of analysis and know individuals with the right training can now create advanced analytics in a scalable way that can have a real impact in the way insights are found and consumed within organisations."
Sam McKay, CFA - Founder & CEO, Enterprise DNA