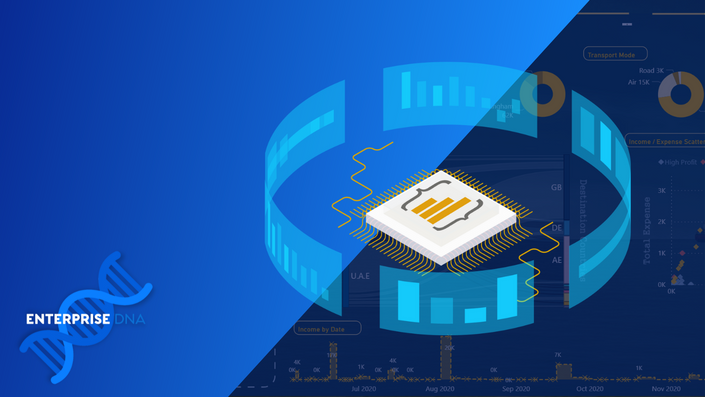 An Introduction to Deneb: Declarative Visualization in Power BI
Create any custom visualization using the well-established Vega languages for interactive graphics
An outline of this training course
Deneb is a new certified custom visual available in Power BI that allows the use of the Vega-Lite JSON-based language to describe a visual in full code. Vega-Lite is a declarative language, not an imperative one, in that it describes what a visual should do rather that how it should do it.
Vega-Lite has been around for a while and is a well-established grammar for interactive graphics.
The Deneb custom visual allows visuals to be coded in Vega-Lite to use data from within Power BI files. Deneb further is fully integrated with Power BI in that it responds to the selections made in other Power BI visuals (for example, slicers) and adjusts the data displayed accordingly.
The course is composed three main sections as follows:

Theory - general descriptions of some of the features of the Deneb visual and the Vega-Lite language,

Practice - specific characteristics of some common visual types in Vega-Lite, and

Examples - a few illustrative showcases of start-to-finish Deneb visuals
The standard visuals in Power BI don't cover all analysis/insight situations, and Deneb gives the author the ability and flexibility to create just about any visualization using the well-established Vega languages for interactive graphics.
An Introduction to Deneb: Declarative Visualization in Power BI is an intermediate-level course created for those who want finer-grained control over the display of their visualizations than that provided by the standard visuals in Power BI; those who want to create visualizations not possible (at this time, at least) with the standard Power BI visuals; and those who have a preference for a full-code experience when creating and adjusting visualizations.
An Introduction to Deneb: Declarative Visualization in Power BI - can be accessed through a purchase of an Enterprise DNA On-Demand or Center of Excellence License.



Details of what you will learn during this course




Create - a Deneb visual in Power BI using a built-in or custom template

Create - a Deneb visual in Power BI from scratch

Link-leverage - the interactivity available in Vega-Lite to link multiple visuals in a single Deneb specification

Compose - a visual consisting of many overlapping-or-concatenated simple visuals

Integrate - a Deneb visual with the colour theme of a Power BI report

Use - development aids (e.g., text editor, visual Studio code, etc.) to enhance the visual creation experience



What you get with the course

• Over 2 hours of intensive training videos
• Resource pack





Testimonials


For a list of all courses available through Enterprise DNA view here
Your Instructor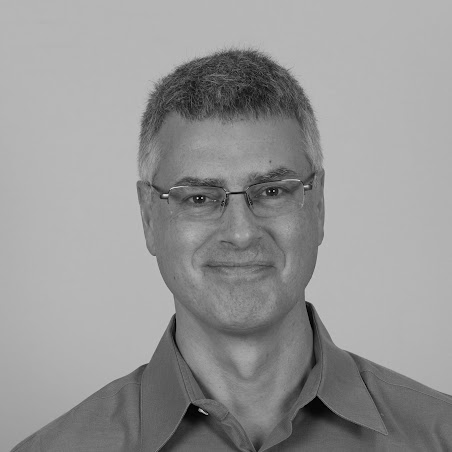 Enterprise DNA certified in Power BI, with over ten eDNA courses completed.
Completed many data-focussed IT projects for the Canadian government over the last decade, the last 2 years as a Power BI consultant.
Skilled at developing and implementing clear and simple data transformation logic, data cleansing routines, and data models, using DAX, Power Query, and paginated reports.
Extensive experience as well with other Microsoft BI tools, including those for the design, development, and deployment of data warehouses (SSAS), ETL packages (SSIS), SQL queries (SSMS), and reports (SSRS).
Frequently Asked Questions
How long do I have access to the course?
You will have access to the course for as long as your Enterprise DNA subscription or CoE license is active.
Can I purchase a single course instead of the full Enterprise DNA On-Demand?
The option to purchase a single course has been discontinued. To access any of our courses, you will need to upgrade to full subscription
here.
Do you offer one-off support or coaching?
All support around Power BI and Enterprise DNA's online training content now occurs at the
Enterprise DNA Forum
. You must have an On-Demand subscription or CoE access to receive support.
What if I need to train my team?
We recommend exploring Enterprise DNA Center of Excellence platform. To learn more,
see here
.
Passionate about empowering users of Power BI
"My goal is to teach others that you have almost unlimited analytical power when harnessing all the features in Power BI.
Through training across a number of different mediums, I've reached over 100,000 Power BI users, showing them a range of tips and tricks in Power BI development.
I'm a true believer that Power BI is the future of analysis and know individuals with the right training can now create advanced analytics in a scalable way that can have a real impact in the way insights are found and consumed within organisations."
Sam McKay, CFA - Founder & CEO, Enterprise DNA