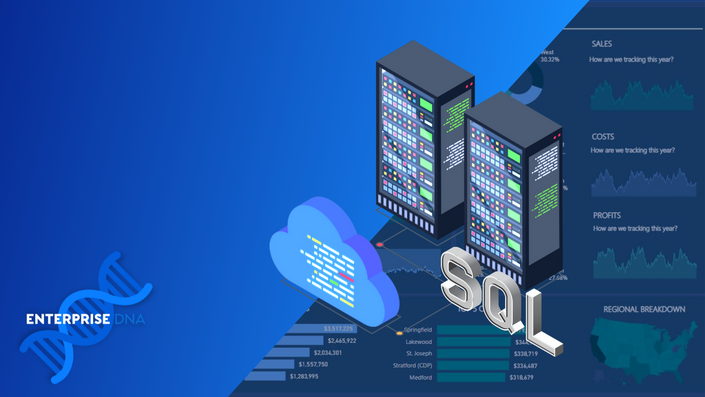 DAX for SQL Developers
Learn how to transfer your knowledge of SQL to DAX and vice versa
An outline of this training course

The DAX for SQL Developers course is the mirror image of our SQL for Power BI users. That course was intended to make learning SQL easier for those already with a knowledge of DAX. This course leverages users' knowledge of SQL to provide additional insight into how DAX works for the purpose of improving your DAX coding skills.
DAX and SQL have a lot of things in common. First of all, both work with a database. SQL works with Relational Database Management System (RDBMS), whereas DAX typically operates on an internal database that is hosted by Analysis Services, but can also work with data hosted on a relational database in the case of DirectQuery.
When you use the import mode in Power BI or SSAS, the internal queries that are executed are called as xmSQL, which is just a pseudo SQL language.By comparing SQL and DAX side by side, you can migrate your knowledge of SQL to DAX and can make your DAX journey much easier.
This is the reason we created this course, DAX for SQL Developers, where Enterprise DNA Expert, Antriksh Sharma, walks you through the many similarities of DAX and SQL.
DAX for SQL Developers is an intermediate level course that expects the attendees to have gone through both DAX and SQL courses; as well as, Antriksh's DAX Studio for Power BI/SSAS and DAX Optimization Masterclass Using DAX Studio courses.
DAX for SQL Developers - can be accessed through a purchase of an Enterprise DNA On-Demand or Center of Excellence License.


Details of what you will learn during this course
• Compare - DAX and SQL and determine how you can utilize your SQL knowledge in using DAX
• Learn - how to perform operations such as SELECT, WHERE, HAVING, GROUP BY etc in DAX
• Compare
- the difference between xmSQL and SQL
• Practice - getting unique values and adding new columns
• Apply - the technique of joining tables
• Learn - how to append and subtract tables
• Solve - regular business scenarios such as Running Total and % Over Total, etc with both DAX and SQL


What you get with the course
• Over 4 hours of intensive training videos
• Resource pack

Testimonials

For a list of all courses available through Enterprise DNA view here
Your Instructor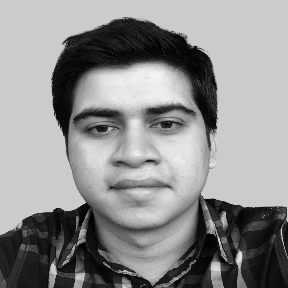 Extensive expertise in Power BI, Power Pivot, Power Query, SSAS, DAX, optimizing DAX, and SQL
Author/instructor of Enterprise DNA courses on Tabular Editor 3, DAX Studio and Optimizing DAX
Enterprise DNA Expert, known on our forum as the "go-to guy" for your toughest DAX questions
Creator of popular AntmanBI blog and YouTube channel providing in depth info on Power BI, Excel and SQL
Experienced in in Core Python and Python libraries for data analytics (e.g., Pandas/NumPy/Matplotlib/Seaborn etc.
Super User on Microsoft's Power BI community platform
Course Curriculum
DAX for SQL Developers - Course Overview
Available in days
days after you enroll
Installing Necessary Software
Available in days
days after you enroll
Frequently Asked Questions
How long do I have access to the course?
You will have access to the course for as long as your Enterprise DNA subscription or CoE license is active.
Can I purchase a single course instead of the full Enterprise DNA On-Demand?
The option to purchase a single course has been discontinued. To access any of our courses, you will need to upgrade to full subscription
here.
Do you offer one-off support or coaching?
All support around Power BI and Enterprise DNA's online training content now occurs at the
Enterprise DNA Forum
. You must have an On-Demand subscription or CoE access to receive support.
What if I need to train my team?
We recommend exploring Enterprise DNA Center of Excellence platform. To learn more,
see here
.
Passionate about empowering users of Power BI
"My goal is to teach others that you have almost unlimited analytical power when harnessing all the features in Power BI.
Through training across a number of different mediums, I've reached over 100,000 Power BI users, showing them a range of tips and tricks in Power BI development.
I'm a true believer that Power BI is the future of analysis and know individuals with the right training can now create advanced analytics in a scalable way that can have a real impact in the way insights are found and consumed within organisations."
Sam McKay, CFA - Founder & CEO, Enterprise DNA